Tan Dampened Pallet Cushion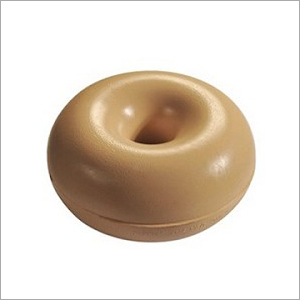 Tan Dampened Pallet Cushion
Price And Quantity
Product Specifications
Plastic

Multiple Extrusion
Shock-absorbing and vibration-isolation

Easy to install
Product Description
Tan Pallet Cushion (WY-60035)


Tan Pallet Cushion is an ideal solution to ensure the safe and damage free shipment of various products to its terminal end. It is manufactured from the assured grade materials in order to ensure its excellent strength and adaptability. It ensure the comfortable delivery of item and also improve company reputation. It is simple to use and requires no maintenance. Also, it is highly resistant to temperature and chemical. This Tan Pallet Cushion is extremely durable and reusable. This product is accessible at highly economical rates
.
Advantages


Buffer the shock at the time of the goods transport
Reusable pallet cushion
Slide 900-1000 meters on the concrete floor
Enhance the image of companies
High temperature as well as chemical resistance


Product introduction:

Pallet Cushion Tan is a shock absorber that is generally used at the bottom of wooden boxes or pallets. There is no need for new pallets or wooden boxes, as it can be installed for existing wooden boxes or pallets. There is no need to redesign, customize or equip with EPE or EVA. Companies need not to use expensive air cushion shock absorbers, as they have tan pallet cushion for goods transportation.

Tan, blue, yellow, green and orange are five colors in which pallet cushion are available. The color signifies load bearing capacity and buffering effect. The material characteristics and internal air settings are used by the pallet cushion set at the bottom if the cargo is hit or dropped. This reduces the impact force on the goods.

Application:

Production and shipment companies must use tan pallet cushion for shipment of heavy or large cargoes, as it minimizes the impact force in case of dropped cargo. It must be used for goods, like the following:


Communication equipment
Electronic equipment
Semiconductor equipment
Liquid crystal equipment
Fine arts
Exhibits
Antique furniture
Large medical or precision equipment


Specification:


| | |
| --- | --- |
| Product name | Pallet Cushion-Tan |
| Dimension | 150 mm x H 70 mm |
| Operating temperature | -40 +54 |
| composition | LDPE + Galvanized iron |
| Installation | M8 screw or 5/16 screw |
| Shelf life | Two years |
| Packing | 60pcs/box |
Trade Information
Free samples are available

Please Contact us for More Details.